Hot melt stitching: the economical way to apply adhesive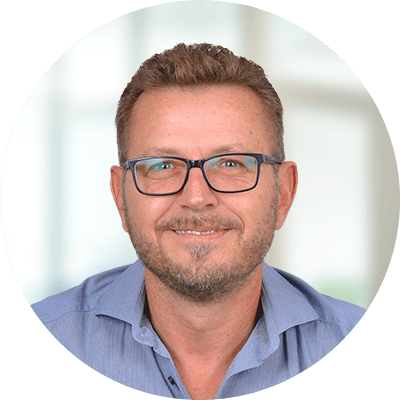 Rolf Gräser, Industry Manager Packaging
Hot melt stitching can save up to 50% adhesive. In this blog article, you can find out how hot melt stitching works, what you need to bear in mind and when it is appropriate.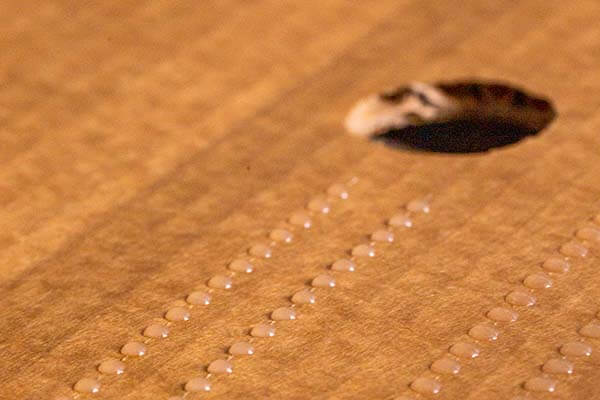 Hot melt stitching or hot melt dotting is a special adhesive application method. Continuous (A) or intermittent (B) bead application is divided into smaller beads or dots. The advantage is that it can save up to 50% adhesive. In times of rising raw material prices, operating costs in industrial adhesive application can be kept constant or reduced by hot melt stitching.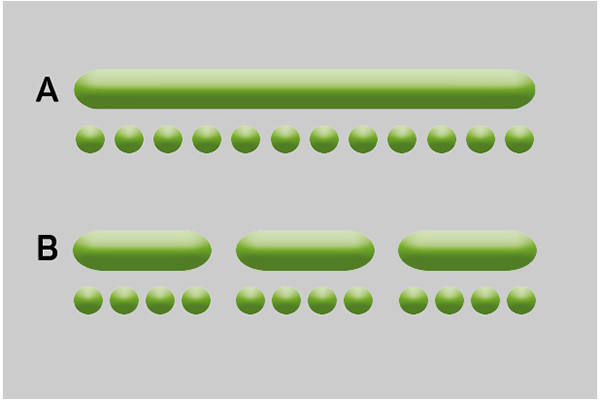 Hot melt stitching can reduce the consumption of hot melt adhesive.


When is hot melt stitching appropriate?
Saving up to 50% in adhesive application sounds attractive, but switching to hot-melt stitching will also incur costs. Expenses and returns vary depending on the set-up.


The following investment decisions may be upcoming:
If actuation is carried out using the machine PLC, then programming effort is required. If the PLC program does not allow stitching, the integrated stitching function on the adhesive melter can be activated. However, control of the adhesive melter must be expanded to include a control board. The PLC then no longer controls the application heads directly, but rather via the add-on board. Nothing needs to be done if the jetting heads are already actuated via the adhesive melter's control system, as the stitching function is integrated as standard.
Hot melt stitching places new demands on the application head. Therefore, check whether the application head you are using is suitable for stitching. The reduced valve opening times increase the number of operating cycles for the jetting head. This significantly reduces the service life of pneumatic heads in particular. Depending on the model, these are designed for 10 to approx. 200 million switching cycles. Depending on the machine speed, length and number of beads, conversion to an electric application head may therefore be advisable for hot melt stitching. With a service life of 500 million or even 1 billion operating cycles, electric application heads offer ideal conditions for medium to long-term savings in hot melt stitching.
Electric application heads offer the ideal conditions for hot melt stitching.
You may want to check with your adhesive supplier how much adhesive can be reduced without compromising the bonding reliability of the product . Ask for advice and consider whether switching to an adhesive with a higher adhesive strength might bring further benefits.


How to calculate whether hot melt stitching is worthwhile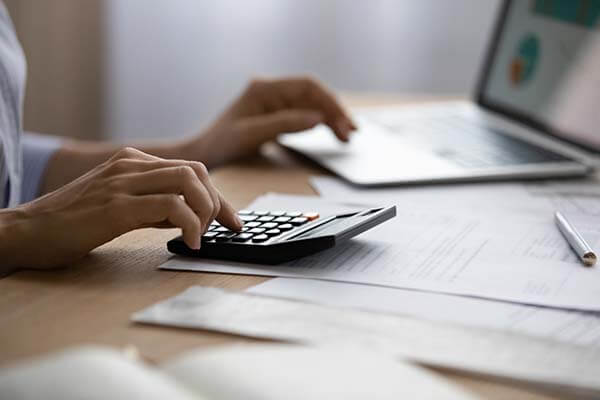 Adhesive savings with hot melt stitching can be accurately calculated.

Calculations of hot melt adhesive savings thanks to hot melt stitching often differ. Influencing factors include:


Type of hot melt adhesive used
Production speed
Quality of packaging material
Size and weight of packaging
Adhesive application system used
Distance from the application heads to the substrate
Nevertheless, you can use the following example calculation to draw conclusions about your potential savings.
Sample calculation of adhesive savings

Line output

40 cardboard boxes per minute
Production time
12 hours
Cardboard boxes per production day
28,800
Cardboard box size
400 x 300 x 250 mm
Nozzle diameter
0.35 mm
Application
Continuous
Dot
Adhesive per cardboard box
3.07 g
1.69 g
Savings per cardboard box
-
1.38 g
Savings per day
-
39.79 kg
kg saved per week (5 days)
-
198.94 kg
Savings per year (250 days)
-
9946.80 kg
Savings in EUR (1 kg = 7.00 EUR)
-
69'628 €

You can see whether hot melt stitching is worthwhile for you by comparing the two factors – calculated savings potential and investment costs.


Does hot melt stitching reduce recyclability?
Fundamentally, the answer is no. However, the application of hot melt adhesive to cardboard or paper must meet the following criteria in order to ensure that recyclability is not compromised:


Thickness of thermoplastic adhesives = min. 120 μm
Thickness of reactive adhesives = min. 60 μm
Softening point (Ring & Ball) = above 68°C
Horizontal dimensions in both directions = min. 1.6 x 1.6 mm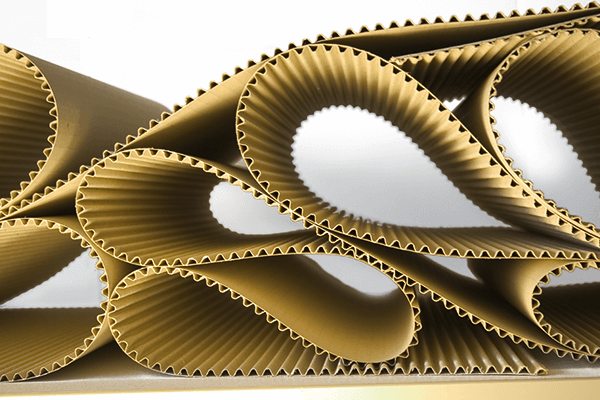 The adhesive application must meet certain criteria to ensure the recyclability of cardboard or paper.
The recyclability values were determined by the European Paper Recycling Council (EPRC), a consortium of industry associations along the paper added value chain. The initiative aims to recommend and use all kinds of measures to improve the recycling of paper and cardboard products.
One aspect of its work deals with the separability of adhesives during repulping. This is the recycling process in which waste paper fibers are separated, cleaned and foreign particles are removed. Pulp is produced from the recovered fibers and this is used as the basis for new paper. The better the removal of the adhesive during repulping, the smoother the machine-based reprocessing and the better the quality of the newly recovered waste paper.

If you keep the following three points in mind when applying hot melt stitching, the paper or cardboard will still be recyclable:


1. Set the length of the beads in stitching mode to at least 1.6 mm, either via the Robatech user interface or in your program code.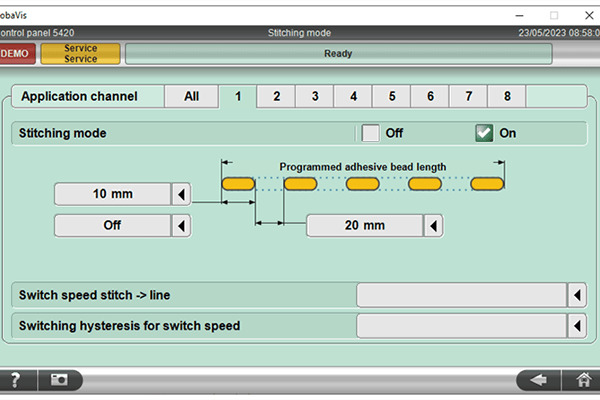 You can choose the bead length in stitching mode.
2. Check the softening point (Ring & Ball) of the adhesive you are using in the data sheet. If it is below 68°C, you should switch to a different adhesive.

3. When setting up the stitching mode, have the Robatech service technician check the length and thickness of the bead and, if necessary, adjust it up to meet the required minimum.


Conclusion
Hot melt stitching makes it possible to achieve the same bonding quality while using less adhesive. Switching to durable electric application heads is not compulsory, but can be beneficial, as this reduces energy, material and compressed air consumption. If you also bear in mind the criteria of recyclability, this creates a win-win situation for production and the environment.

Want to know more about hot melt stitching? Would you like to check whether hot melt stitching is suitable for your application? Contact us. Every step toward saving valuable resources and reducing costs is a significant step.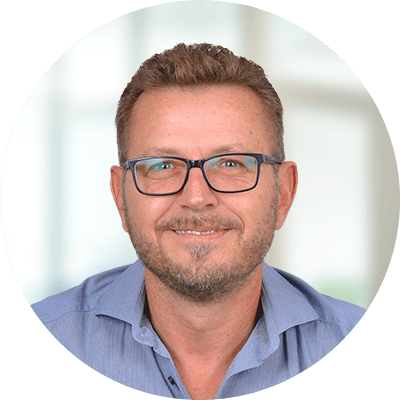 Rolf Gräser, Industry Manager Packaging
Rolf Gräser has worked in the packaging industry for 30 years. As Industry Manager Packaging at Robatech in Muri, Switzerland, he uses his in-depth expertise to incorporate the environmental and economic needs of the market when developing new adhesive application systems and components.