Two trade fair highlights to catch up
For applying adhesive in a sustainable and safe way, you don't need much, just the right thing.
GreenSaver: your potential savings become visible
Do you know which targeted measures you can use to save some amount of adhesive, energy and compressed air in the gluing process? The eight-point inspection report shows you exactly that and more – in detail and systematically. Discover GreenSaver, the new service from Robatech.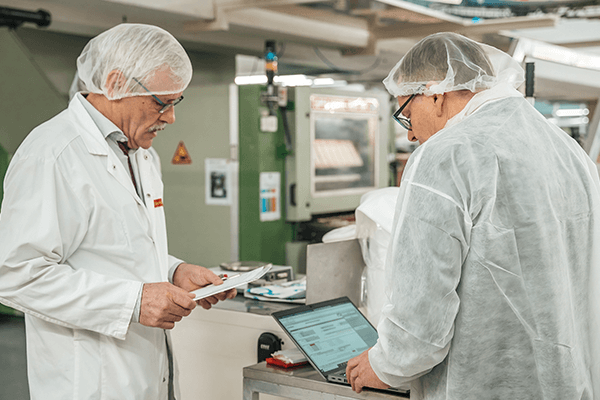 Easy gluing with the new EasyLine
Are you looking for a small, practical adhesive application system that allows you to glue trays, folding boxes, cardboard cups, or ice cream paper cones energy efficiently and without effort? EasyLine offers simple adhesive application with a melting capacity of up to 2.5 kg/h. You can take another look at the preview of EasyLine here. EasyLine will be available at the end of 2023.